In 2001 James Gladding created Jamescape Limited. At the age of 19 and already working within the landscaping industry he quickly recognised an opportunity in this field that was blighted with problematic contractors, poor workmanship and a failure in customer expectations. So he set about creating a business that could succeed where so many others to this day continue to fail.
Since then and over the last 18 years the company has flourished, gaining a reputation for a unmatchable standard of workmanship and professionalism operating from our yard in Hertford.
"Throughout every project I can assure you of the highest possible quality of workmanship, and its delivery, by my award winning team. We will deliver a stress free, enjoyable process of installing your new driveway and I hope to be able to add you to our forever growing list of thrilled customers confidently recommending our services to friends and family." - James Gladding
Respecting the customer
Whoever we are working for, wherever you may live, whatever the size of the project, we are only too aware that having work completed can be a stressful time for you, so we do our upmost to respect your home, neighbours and your privacy during the project. All the team on site are always happy to discuss any concerns you may have and we will do our very best to alleviate them. We are very mindful we are on your property and will treat it with the same respect as if it were own.
We want you to enjoy the process of seeing your driveway project progress every day so if there is something, as small as it may be, to make the process that bit easier for you please just ask and we will do all we possibly can to help.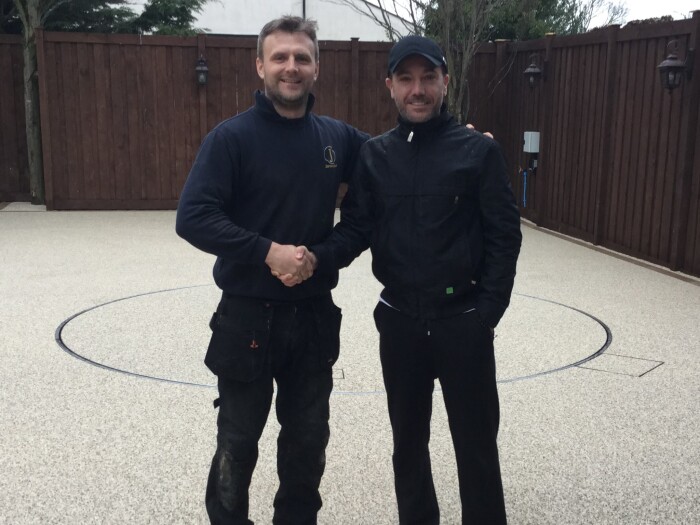 Respecting the environment
With James being a keen surfer and subsequently a follower of the plastic movement and Surfers Against Sewage, he has always insisted on operating the business in a way that has the least impact on the environment. Our strategies for achieving this are:
We recycle as many materials as possible, including green waste and top soil and this is re-used on our projects
Waste hardcore is taken away and crushed and reused by our suppliers for foundations and Ready-mix concrete
We use recycled materials for our driveway foundations
Any of our waste that we cannot recycled is separated and disposed of in the correct manner by fully Licensed waste carriers
We have a waste transfer licence for our yard in Hertford to achieve these strategies whilst operating in cooperation with local authorities
Jamescape are a registered upper tier waste license holder
Wherever new materials are sourced, we are careful to research our suppliers. For instance, we only use sandstone from ethical quarries, ensuring that no child-labour is involved.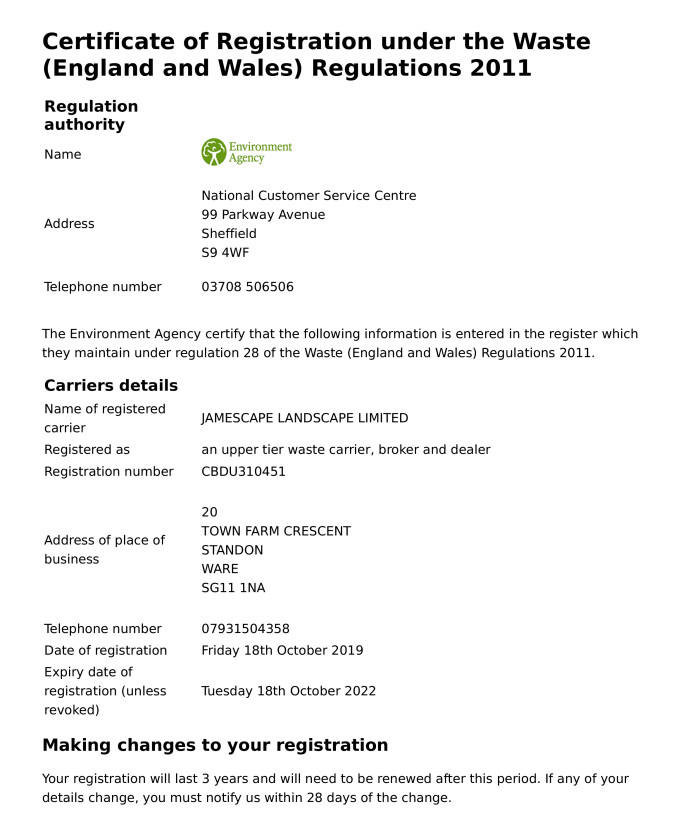 Respecting health and safety
We are very conscious of health and safety at Jamescape. We feel it is vital to look after the welfare of both our customers and our employees. We make regular checks to ensure we are conforming to all current health and safety laws for everyone's peace of mind. We employ a team of qualified landscapers and we bring in carefully selected fully qualified tradesmen, such as electricians, builders etc. for anything we are not qualified to do ourselves. We have full public liability insurance for £5 million and employers liability insurance cover for £10 million.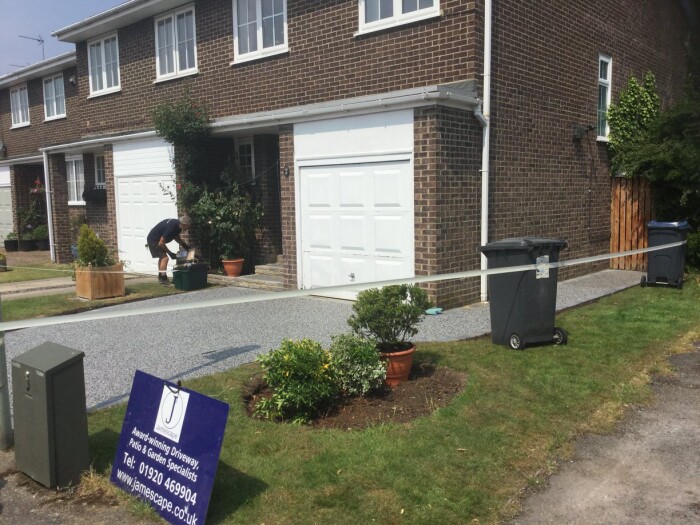 Want To Get On Board?
We are always looking for ways to improve our business, so if you have experience with resin bound surfacing and think you could add value to our team, we'd like to hear from you - send an email to: info@jamescape.co.uk